I had the opportunity to attend the 2017 USHCC Legislative Summit in D.C. last week. Thanks to the United States Hispanic Chamber of Commerce staff, my trip to D.C. was very productive.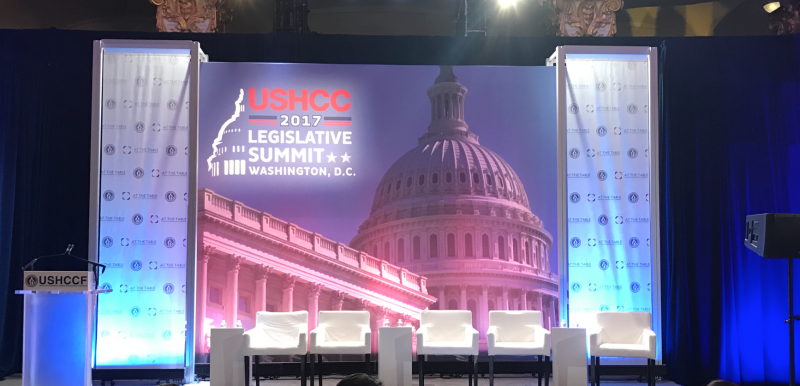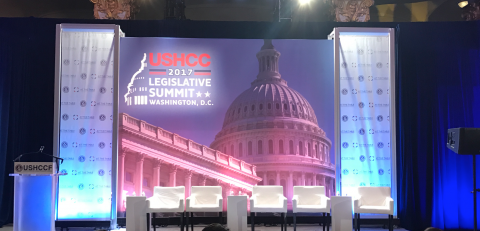 It took me more than 36 hrs to get to D.C. because of a snow storm that was passing by, but I made it on time after all.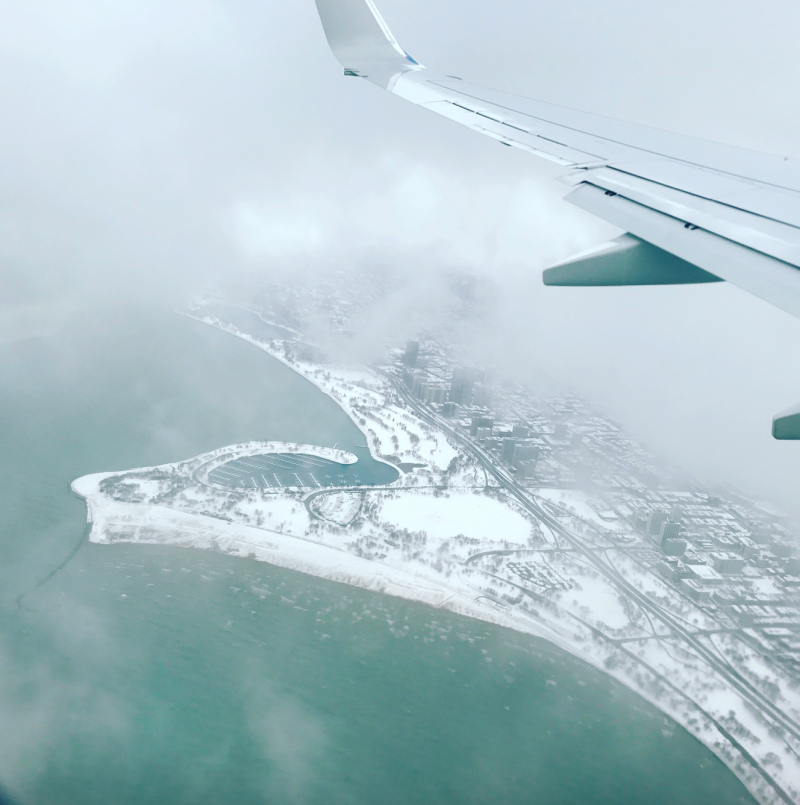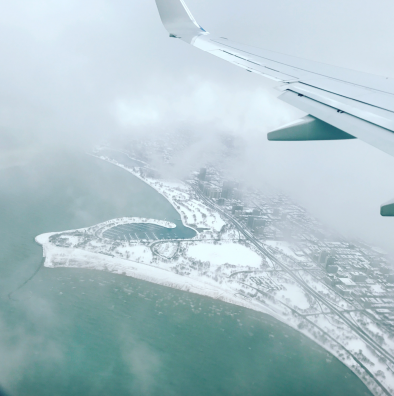 As soon as I landed in D.C., I took a cab to the Mayflower Hotel. The USHCC always chooses the best venues for its events, something I've trying to do at the local level with HISCEC too. It all helps to build a strong brand.
I missed the first events but got on time to attend the "Hispanic Business Luncheon." An event where top Republican Congressional Leaders discussed their efforts to create jobs, support small businesses, and spur innovations that will sustain our 21st-century economy.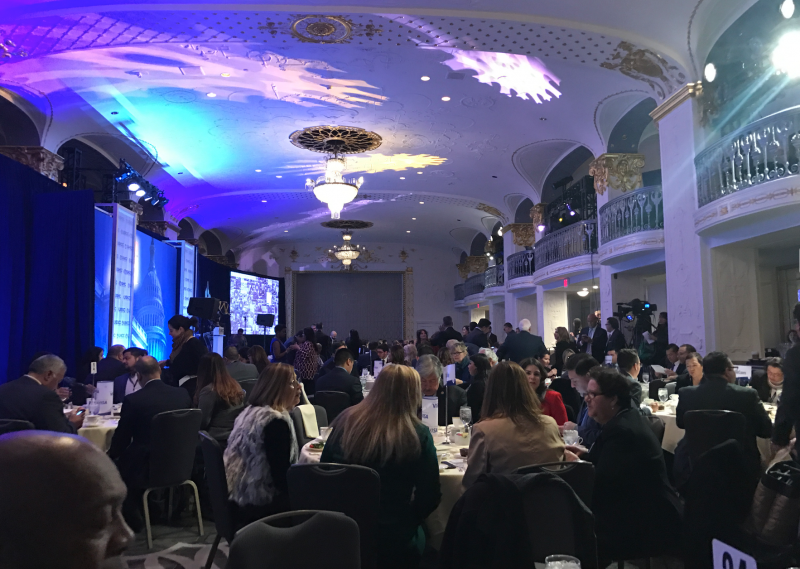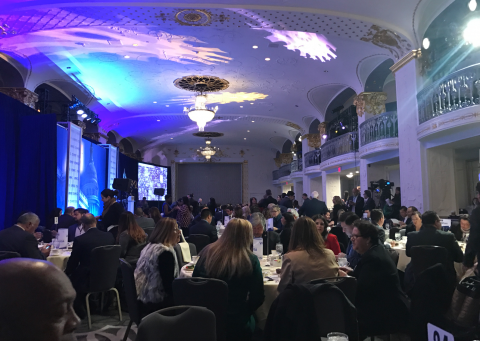 While I was at lunch, I tweeted a comment made by Senator Ted Cruz and tweet got an excellent traction in a short period. Not bad for my profile considering I don't Tweet as often as I should.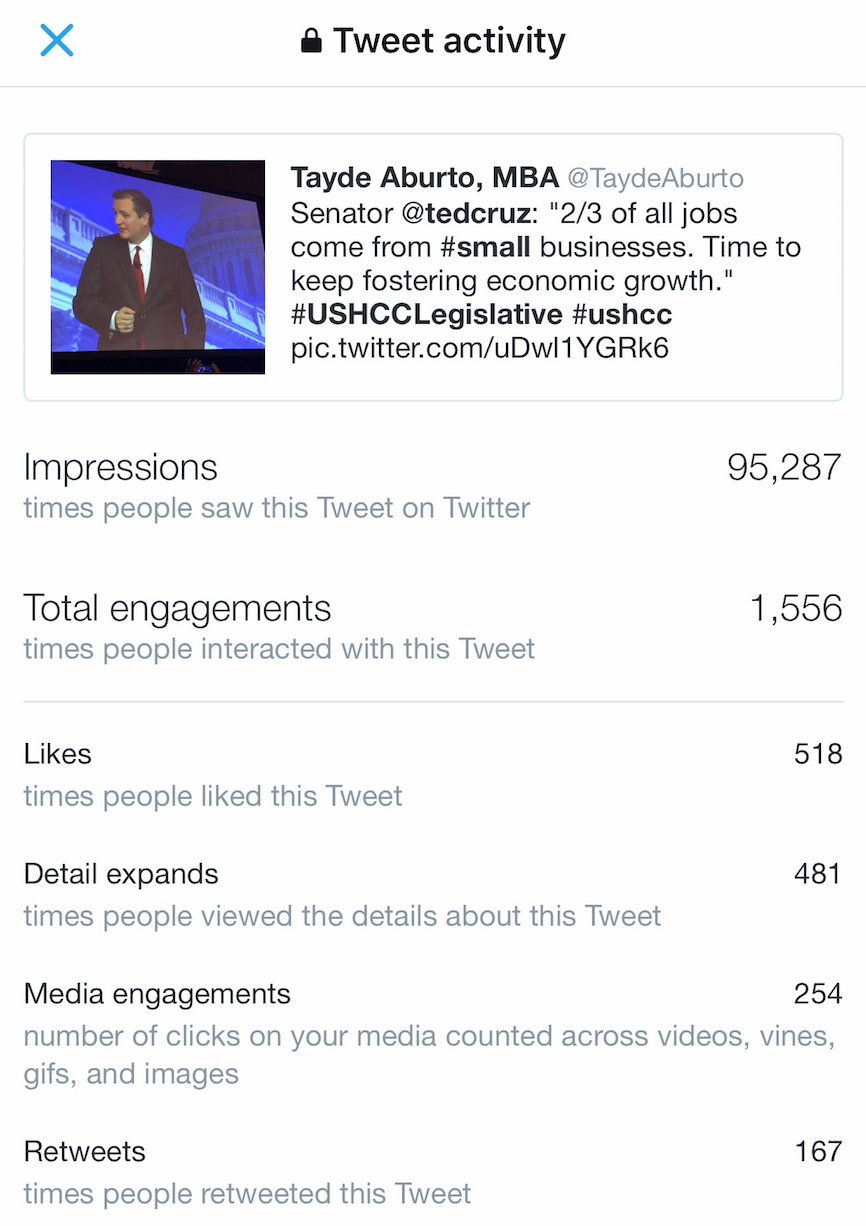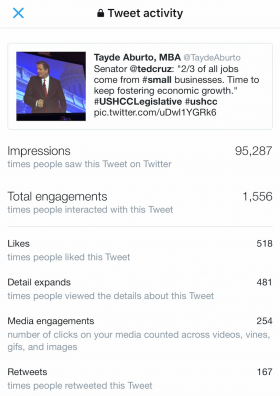 After lunch, I attended the "Workshop: Capital Solutions Discussing Corporate and Federal policies that benefit Hispanic and minority small businesses / Senate."
"Small businesses, particularly those who are Hispanic-owned, play a paramount role in job growth and the overall health of the U.S. economy. These companies often struggle to find the right capital partners to help them grow and create more jobs. USHCC is playing an important role to help Hispanic businesses scale, through strong cooperation with Capital providers and enablers, Corporate America (by understanding their needs and strategic direction), and talented business owners who can achieve scale and accelerated growth." (Source: USHCC Legislative Summit website.)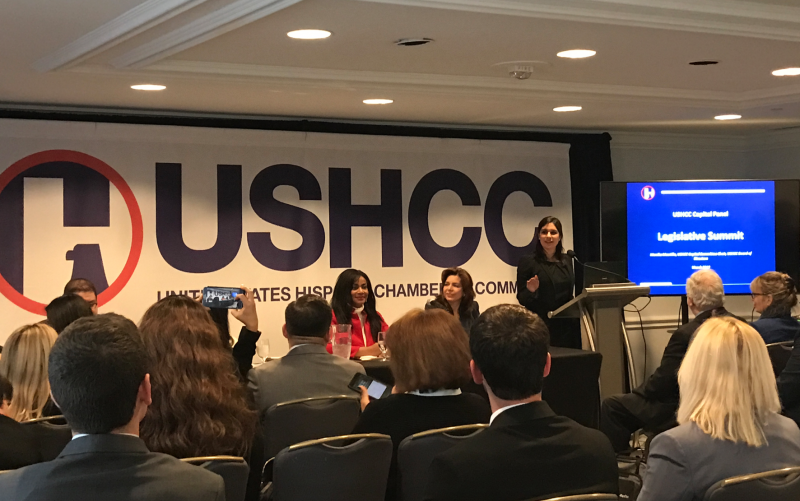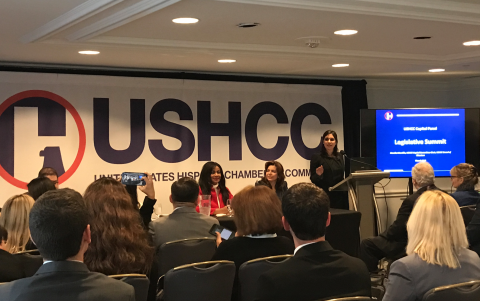 At the Table Speaker Series: Latinas Will Run we heard the inspiring story of Congresswoman Nanette Diaz Barragán. Nanette Diaz Barragán is an American attorney and politician from the state of California who is a member of the United States House of Representatives for California's 44th district. She is a member of the Democratic Party.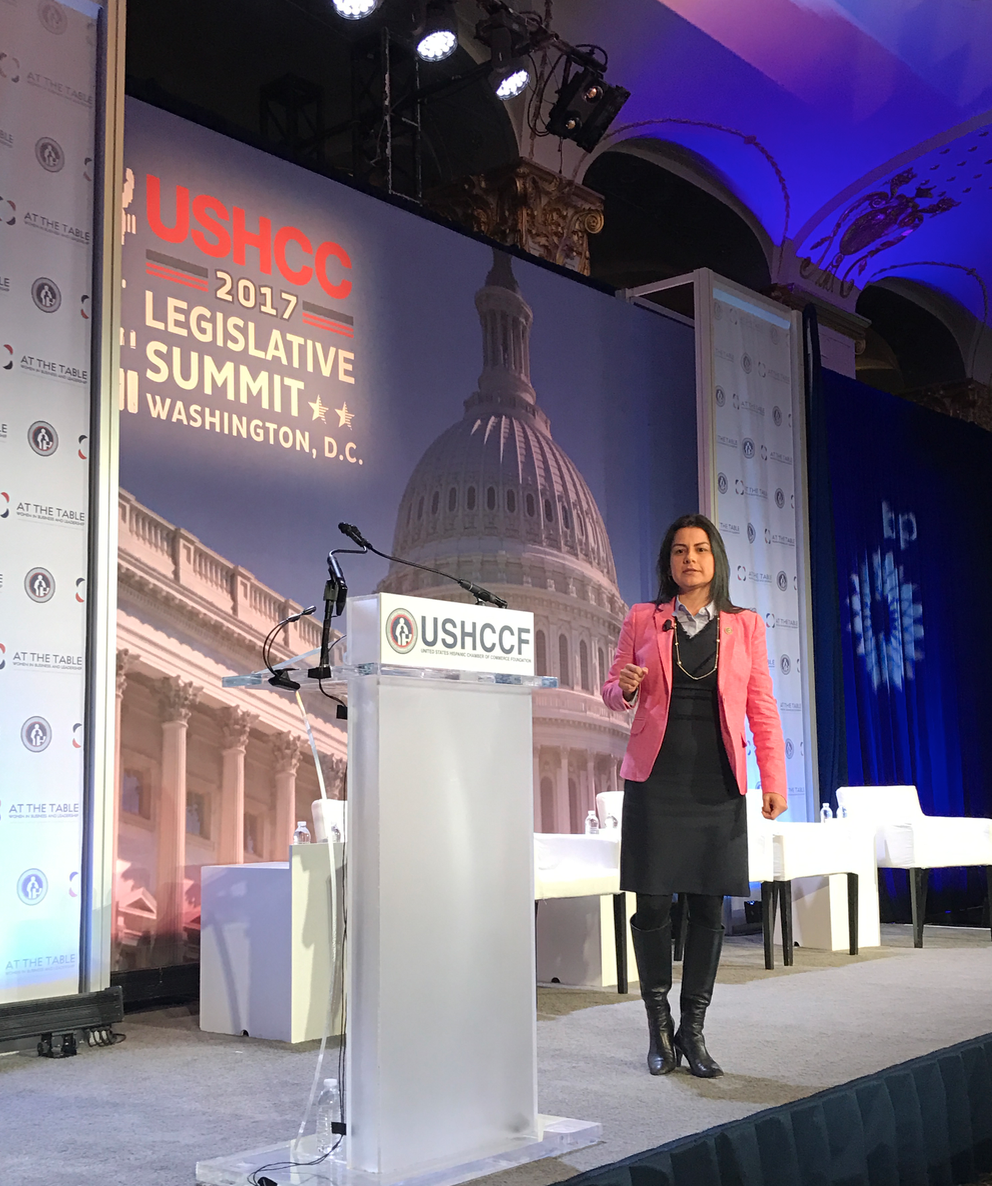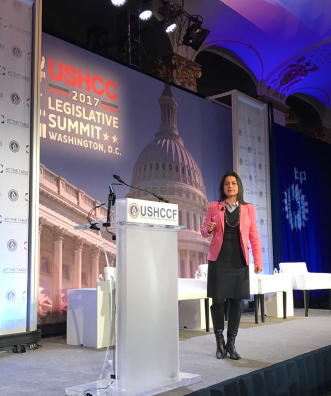 At breakfast on the Hill, Democratic Congressional Leadership highlighted their efforts to advance legislation that enables business growth, innovation, and job creation while also paving the way for a brighter, shared American future.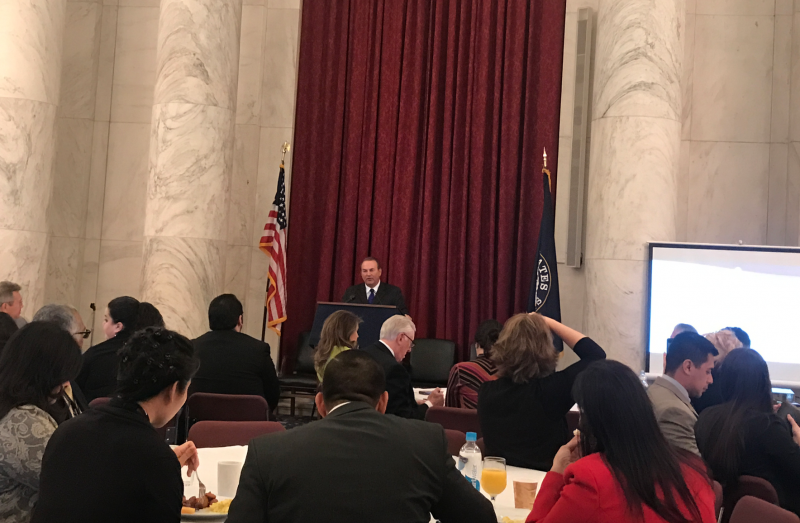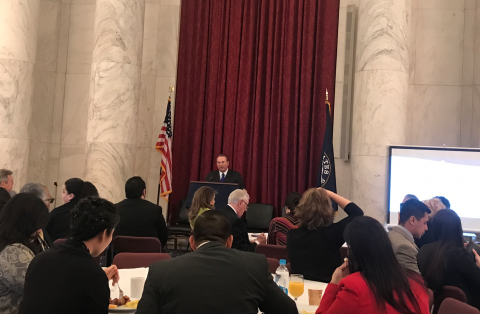 Having meetings at the U.S. Congress all day was a great experience. I didn't want the day to end. I was learning a lot from the conversations we were having with top political leaders on the Hill.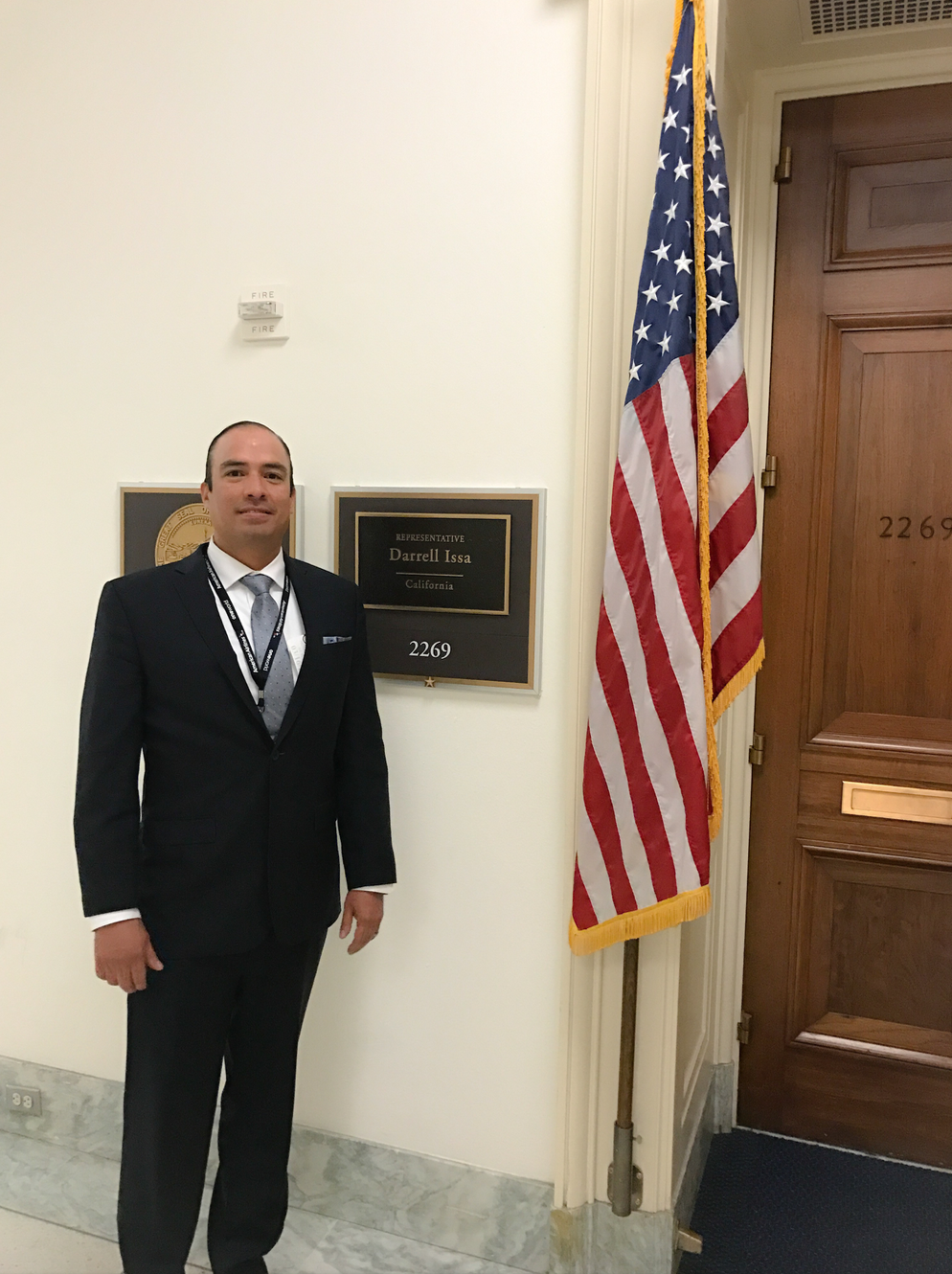 We finished the 2017 USHCC Legislative Summit attending the gala. The USHCC Legislative Summit Gala marked the finale of a three-day engagement between national government and business leaders – all culminating with keynote remarks by the Secretary of Energy, Rick Perry; and Mexico's Ambassador to U.S., Gerónimo Gutiérrez.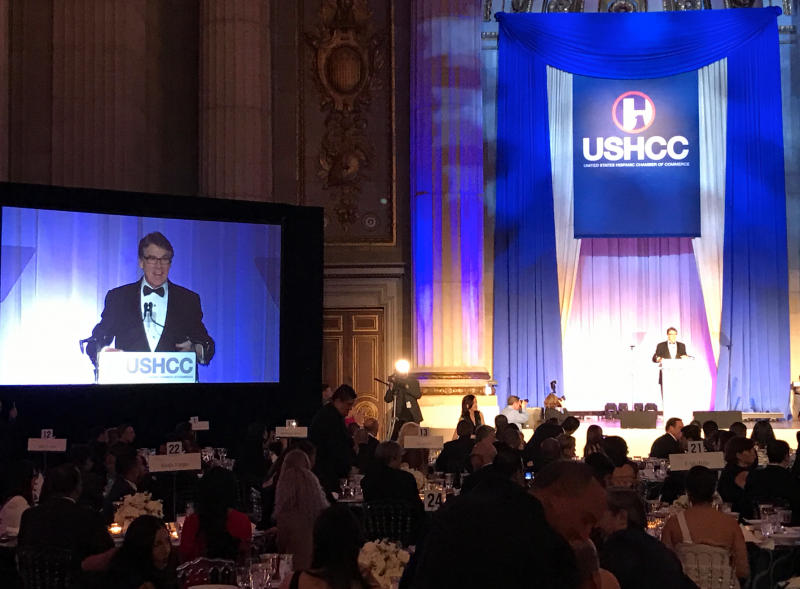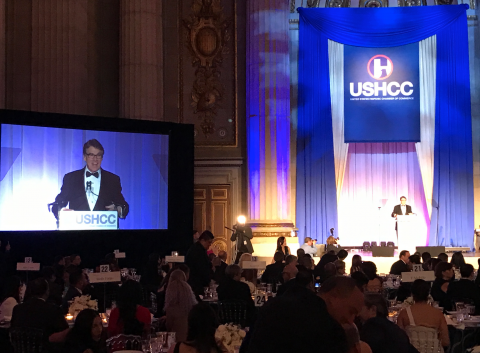 It was my first USHCC Legislative Summit ever, and it was a fulfilling experience.
I'm thankful for the opportunities that I have thanks to my leading role behind the Hispanic Chamber of E-Commerce.