I'm often asked about my background, so let's chat…
Growing up, I always knew there was a call on my life. I was surrounded by entrepreneurs and politicians who were making a positive difference in the world, and I felt passion stirring inside of me to do something similar. It wasn't until I was older that I realized my passion was for helping others reach their full potential. I loved seeing people grow and achieve their dreams, and I knew that was my purpose in life. I started a business association in 2008 to help entrepreneurs discover and pursue their passions, and I haven't looked back since. It's been the most rewarding work I could have ever imagined, and I'm so grateful to have found my calling also known as business coaching expert. Over the last decade and a half, over 14,000 business owners have benefited from the work I have done. It's been a collective purpose to help a bigger purpose to add value to other people's dreams.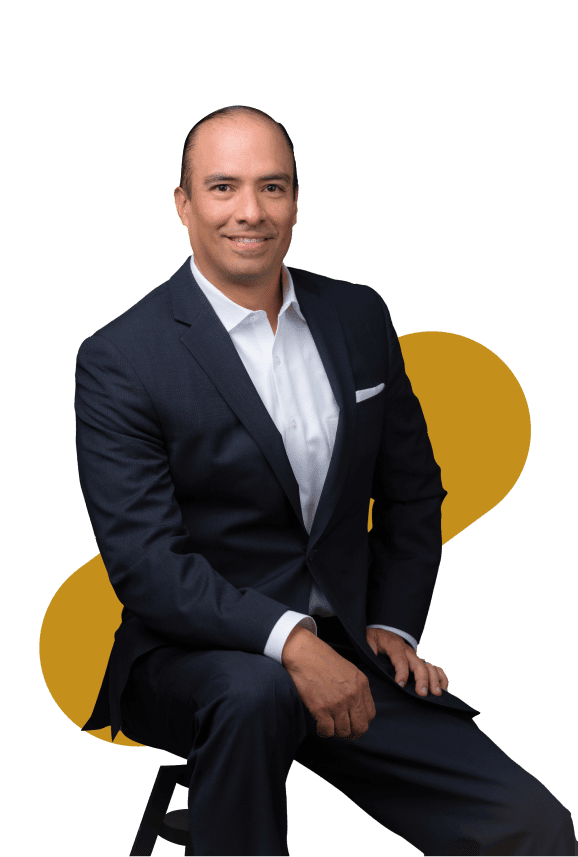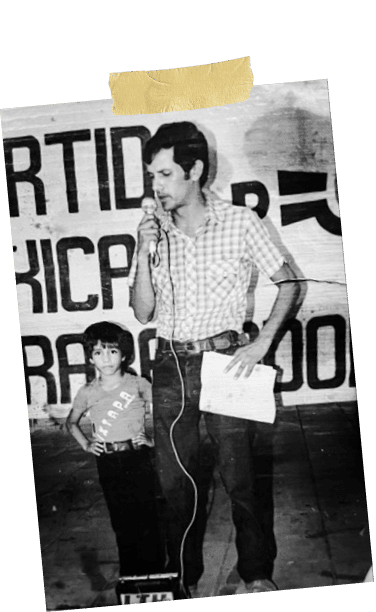 I was born and raised in the state of Michoacán, México. My dad was a politician for over 40 years and my mom an entrepreneur her whole life, she was in charge of managing the family businesses. It was a very healthy environment that helped shaped my character and influenced many of my personal and professional decisions growing up. From a young age, I was taught the importance of passion and purpose.
My parents instilled in me the importance of hard work and determination. They showed me that with dedication and perseverance, anything is possible. These values have guided me throughout my life and have helped me achieve success both professionally and personally. I am grateful to have been raised in such a supportive and loving environment. It is because of my upbringing that I am the person I am today.
When I was 11 years old, my dad asked me to recital a poem by Pablo Neruda, "La Gran Alegría," in front of over 10,000 people at a political rally. It was a nerve-racking experience and one of the best I had in one of the various political events I attended growing up.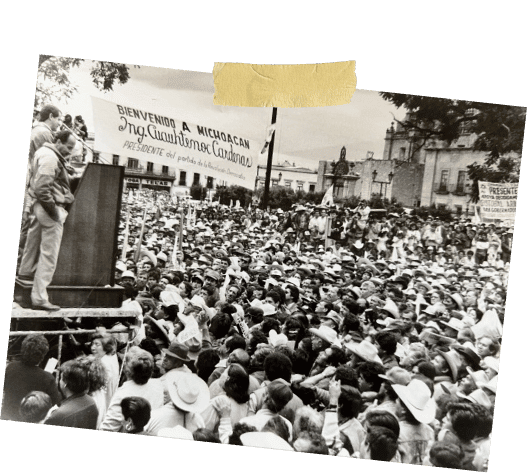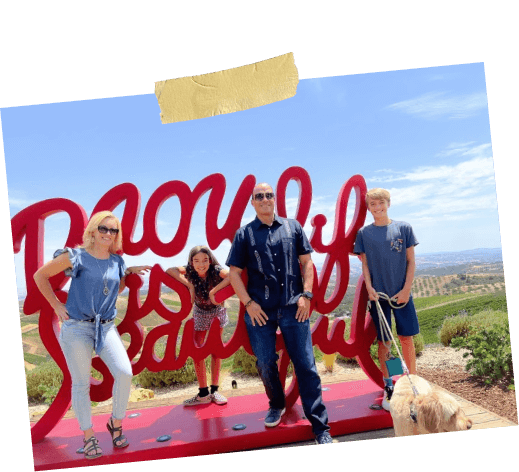 Family is the most important thing to me. I met my wife in Mexico in 1994 and got married in 2006. It's a beautiful love story that I can share with you at a later time. We have two beautiful children, Tayde Jr and Thalia, and a cute puppy, Ivy. I want to be a good husband, father, and role model for them. That's one of the reasons why I handle my business with a lot of integrity and passion.
Each of us plays a role in society, and one of the most important roles we can play is a parent. By raising productive children with great values, we help ensure that our society is strong and thriving. Of course, it takes more than just good parenting to instill these qualities in our children. It also takes a supportive community and family. By working together, we can ensure that our children have the best possible chance to grow up to be productive, valued members of society.
I want to leave a legacy for my family that they can be proud of. My family is my everything, and I'll do anything for them.
Being an American means having the freedom to own your own business. This is part of what makes our country great. Small businesses are the backbone of the American economy, and we must advocate for them at the local, state, and federal levels. Small businesses create jobs, drive innovation, and help to build strong communities. However, they often face challenges that larger businesses do not, such as access to capital, regulations, and red tape. So, business coaching is required for them to achieve real-success metrics.
By advocacy, we can help to level the playing field and ensure that small businesses have the support they need to thrive. We can also work to create an environment that is friendly to small businesses, making it easier for them to start and grow. When we advocate for small businesses, we invest in our economy and communities future.
I'm grateful for the opportunity that I have had to do advocacy work for small businesses in the White House, Senate, and House of Representatives. I'll continue doing that for as long as my contributions add value to the growth and development of small businesses in America.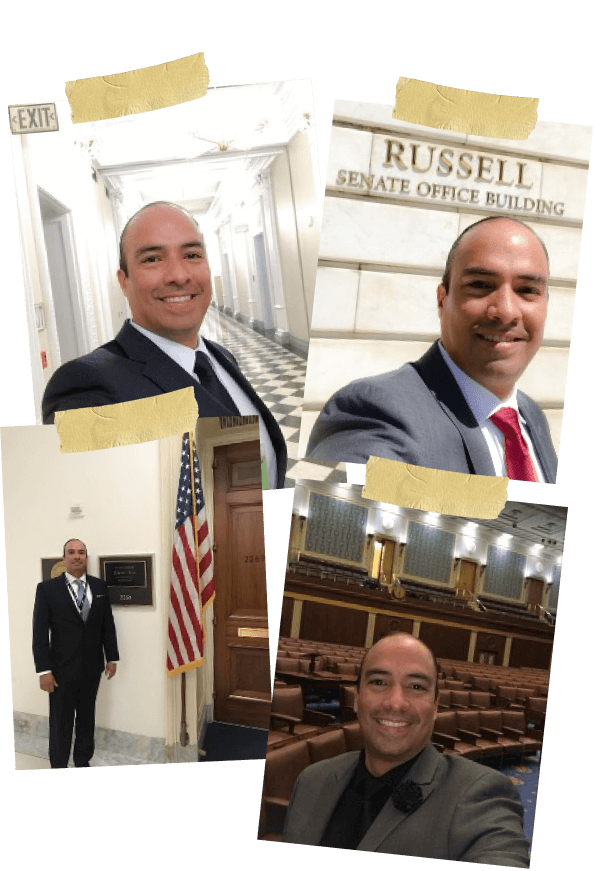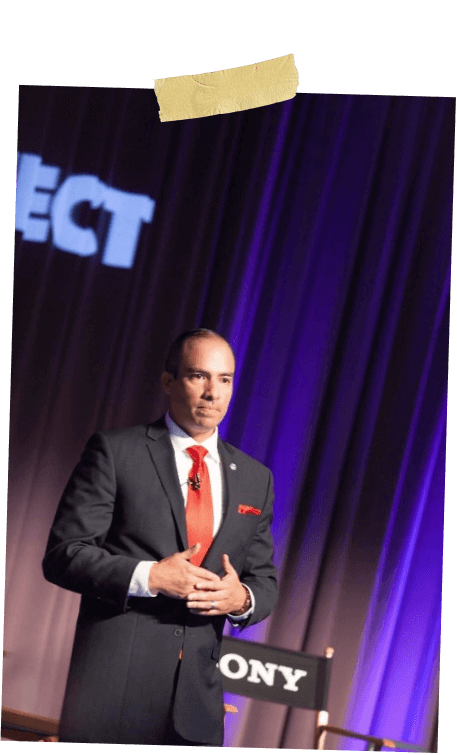 Growth Through Association
It has been said that you are the average of the five people you spend the most time with. This saying is based on the idea that the people around us influence us and that we adopt their habits and values. We all need others to help us grow, both professionally and personally.
One of the best ways to achieve personal growth is through association – forming connections with like-minded individuals who can offer support, advice, and opportunities for collaboration. When we surround ourselves with people doing interesting things and who challenge us to think in new ways, we open ourselves up to a world of possibilities. Our network becomes our net worth as we develop relationships to help us reach our goals.
Over the last two decades, I have built a network of contacts in public and private sectors in the U.S. and México that have helped me thrive in many ways. Thanks to many of them, I have accomplished things that would have taken longer without their support. You can become a better version of yourself through association.
The digital economy is increasingly essential for the growth of small businesses. Small businesses that are active in the digital economy tend to grow faster and create more jobs than those that are not. For this reason, I have been working since 2008 to get more small businesses involved in the digital economy. It is a top priority for me to do so.
The digital economy offers many advantages for small businesses. The most important is that it allows businesses to reach a global market. With the click of a button, businesses can now sell their products and services to customers worldwide. This was only possible with the advent of the internet and digital technologies. In addition, the digital economy provides a level playing field for small businesses. With lower barriers to entry, small businesses can now compete with larger businesses on an equal footing. Finally, the digital economy is also spurring innovation and creativity among small businesses.
There is no doubt that the digital economy is changing the landscape of business. Small businesses that can embrace this change and take advantage of the opportunities it offers will be well-positioned for success in the years to come.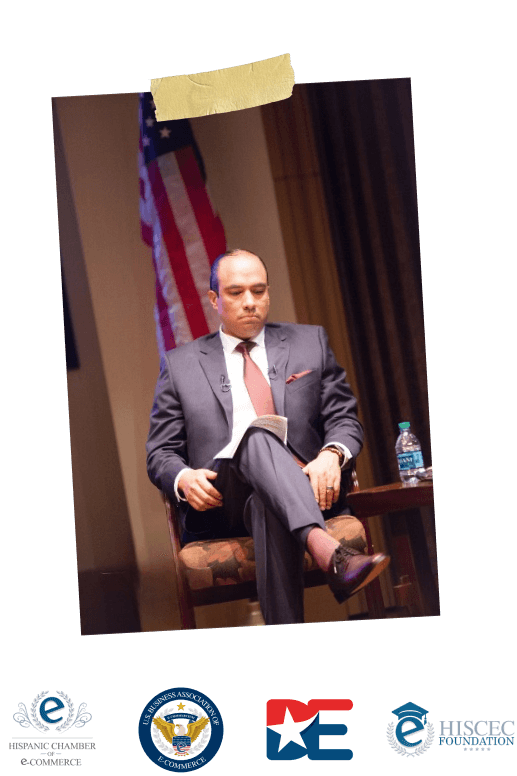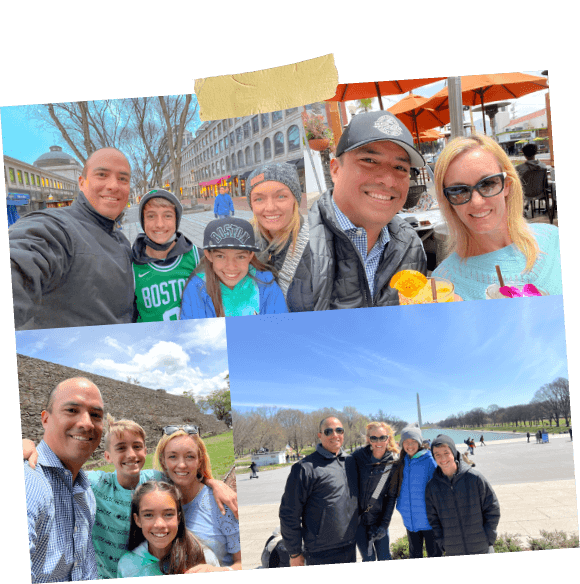 Time is a commodity that is becoming increasingly scarce. In our fast-paced world, there is always something else that needs to be done. As a result, many people never truly experience the freedom to do what they want. Entrepreneurial freedom is the highest form of wealth because it allows you to wake up every morning and decide how you want to spend your time. Of course, reaching this level of freedom takes work. It requires dedication, hard work, and a willingness to take risks.
However, the rewards are more than worth the effort. When you have entrepreneurial freedom, you can finally unwind and enjoy life without worrying about the future. So make the most of your time and start working towards your goal of true freedom. It's the only way to live truly. When I'm not working, I like to cook, read, travel, watch sports, exercise, and enjoy quality time with my family.
At the Los Angeles Area Emmy Awards in July 2022, the TV show "Contigo California: Tu Futuro Financiero" (With You California: Your Financial Future) was honored for Best Informational Series. The show is part of "Tu Futuro," a Spanish-language financial literacy program and online platform hosted by the Hispanic Chamber of E-Commerce and sponsored by a grant from the Wells Fargo Foundation with Univision as a media partner.
The commitment to contribute to the economic empowerment of more Americans helped us win the Emmy. Financial literacy is very important for anyone who wants to thrive in today's economy. Providing financial education and opportunities opens the door for more Americans to enter the middle class and build wealth.
Financial literacy helps people understand how money works, how to make sound financial decisions, and how to build wealth over time. We are proud to be able to offer financial literacy programs that can make a difference in people's lives. And we will continue to work hard to ensure that more Americans have the opportunity to achieve financial success.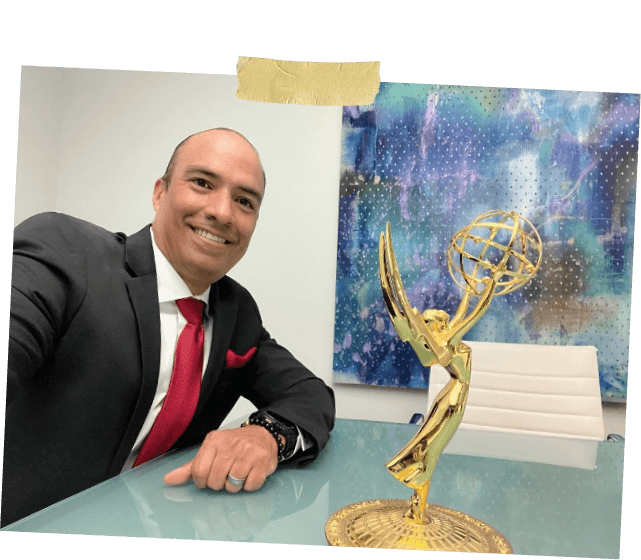 Instantaneous happiness happens when you chase the high -the awards, the approvals, the recognitions, the accolades, and more. You reach true happiness when you look in the mirror and are genuinely in love and proud of yourself; when you love the person you have become in pursuit of your goals and dreams.