Trying to grow your business through trial and error is

costly and exhausting.
When you're guessing at how to grow your business…
You spin your wheels but never gain traction.
You waste time and money on strategies that don't work
Your business and revenue stop growing.
Constantly worrying about cash flow
Not feeling confident about the future
You are managing your cash flow using intuition rather than a system
Your products don't generate enough profit
You shouldn't have to waste your time trying a million things to grow your business when there's already a proven plan that will work for you. Small Business Flight School is a hands-on, 6-month program for small business owners who are serious about implementing a plan to grow their business and revenue.
WHAT TO EXPECT IN
SMALL BUSINESS FLIGHT SCHOOL

Create a plan to overhaul your entire business in 6 months
Get access to online training where Donald Miller teaches you how to implement a growth plan in just 6 months.
Install a proven plan to 2x your revenue
You only have to spend 5 hours per week to learn and implement the Flight School frameworks and start seeing results.
Join a community of growth-minded business owners
Through the Flight School online community, you'll join a group of peers you can connect with, learn from, and partner with to share best practices.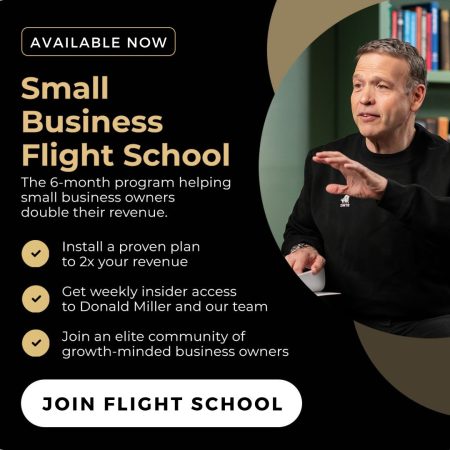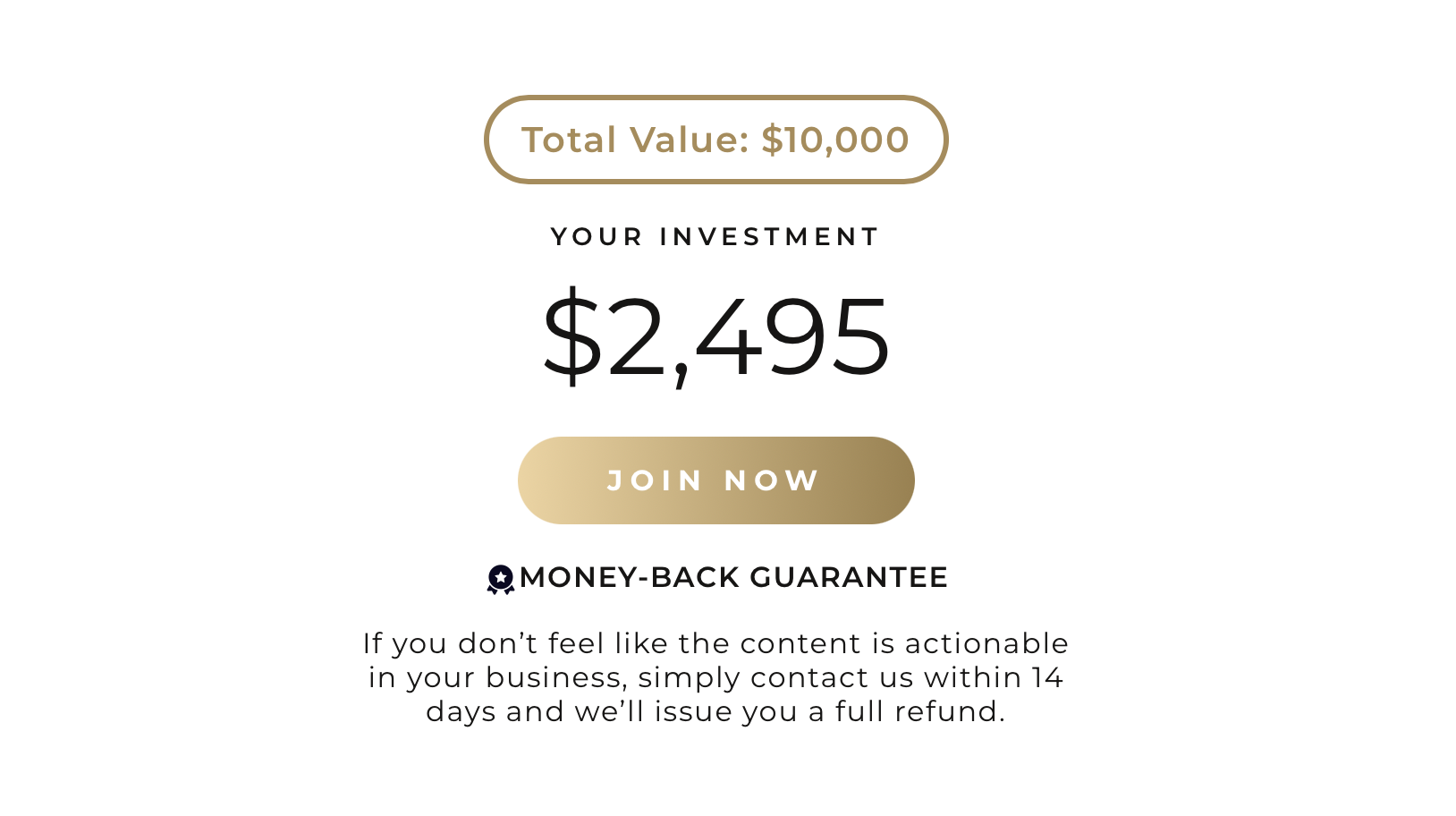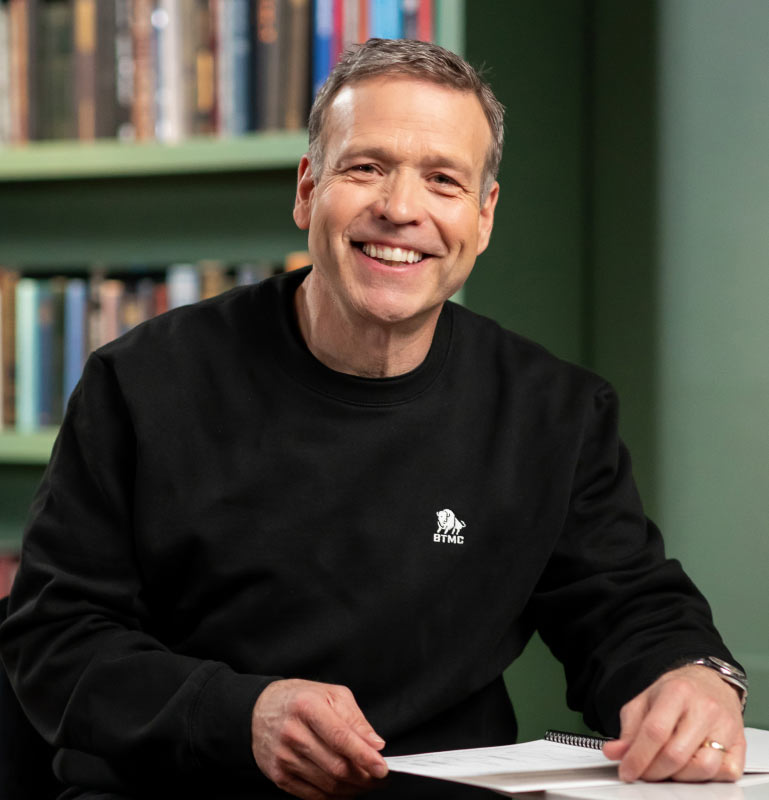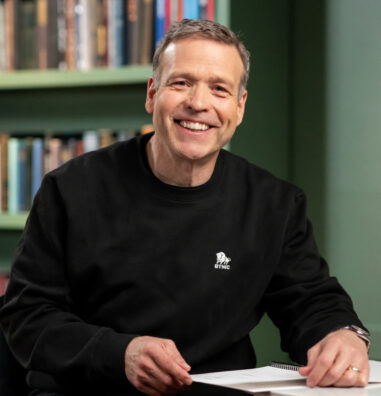 Get group coaching calls with Business Made Simple experts and Donald Miller
Get feedback on how to apply the frameworks in your specific business and industry.
Do you want regular accountability long after you finish Small Business Flight School -6-month program? As a Flight School member, you'll get insider access (for life) to Donald Miller each quarter as he coaches the Flight School community on improving and implementing your Flight Plan. 
JOIN
SMALL BUSINESS FLIGHT SCHOOL

NOW
WHAT
HAPPENS IN
FLIGHT SCHOOL
Each month, we'll focus on a key area of your business and walk you through action steps you need to execute.
It takes about 5 hours a week over a 6-month period to complete the Flight School training and action steps.
The 6 key areas of your business we'll be covering are:
• Leadership
• Sales
• Marketing
• Products
• Overhead and Operations
• Cash Flow
By the time you're done with the program, each area of your business will be prepared to fire on all cylinders and you'll have a growth plan ready to go that actually works.
If you've been looking for an easy, proven growth plan you can implement quickly, you've found it.
Stop guessing at what you need to do to grow your business and use the next 6 months to become a confident business owner with more revenue and a healthy, scaling business.
SMALL BUSINESS FLIGHT SCHOOL

ONLINE PROGRAM
Flight School is for small business owners who want to accelerate their growth at a rapid, 6-month pace alongside fellow entrepreneurs with the weekly support of the Business Made Simple team.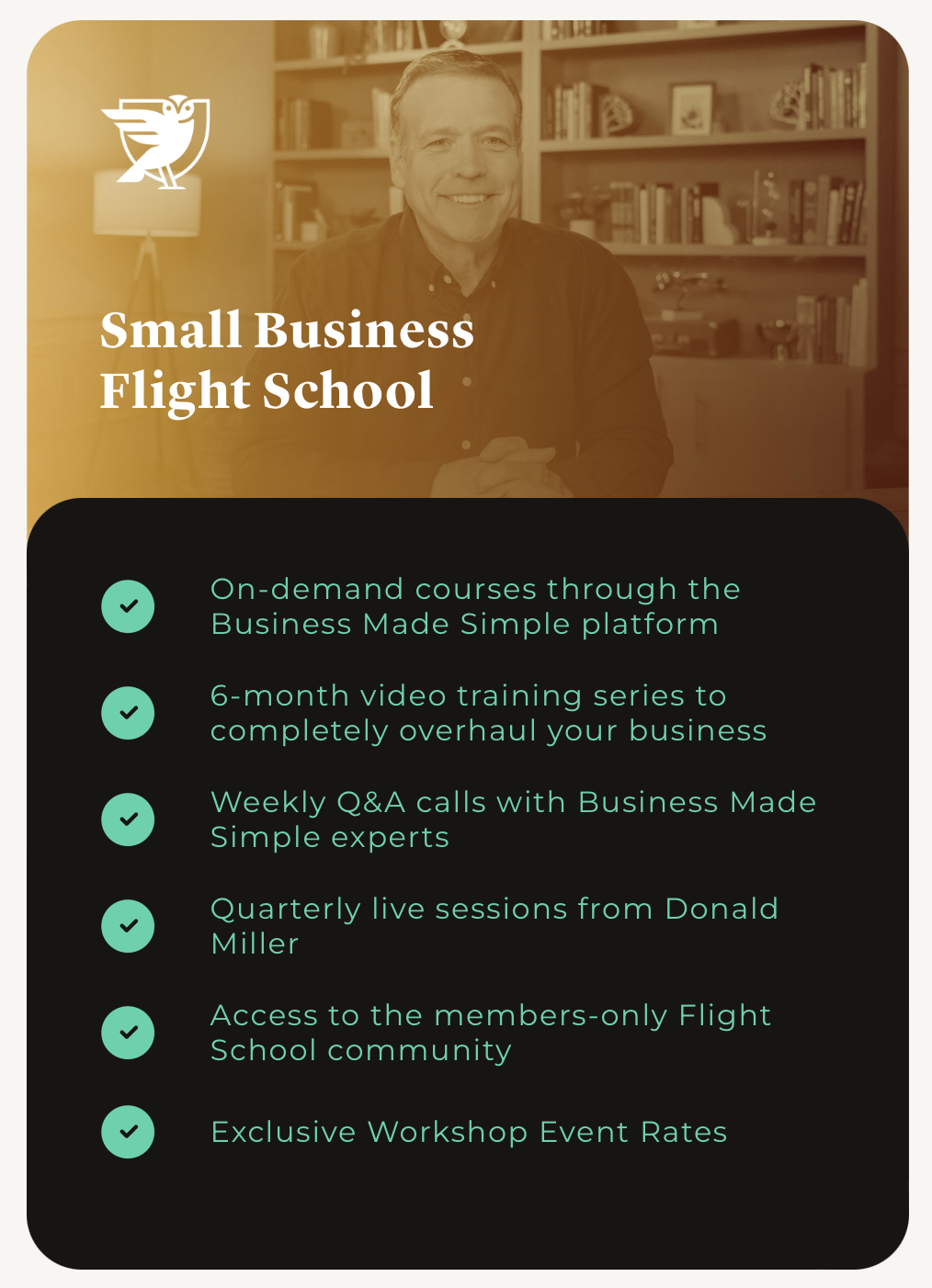 FINANCING AVAILABLE FOR THE

SMALL BUSINESS FLIGHT SCHOOL ~ ONLINE PROGRAM
Payments over 12-60 months with zero prepayment penalties.
End credit card stacking. Avoid high interest rates. Simple financing solution that provides you with fair rates over a fixed term.
All credit profiles, including those with challenged credit can apply.
ACCESS TO CAPITAL FOR BUSINESSES
APPROVED IN THE
SMALL BUSINESS FLIGHT SCHOOL PROGRAM
If you complete the flight school program, the strategic partner of M1Boss LLC will help you find the financing solution that works for your business. Our experts will craft a personalized plan to help you achieve your goals.
Commercial Real Estate Financing
EQUIP YOUR BUSINESS WITH THE BUSINESS FRAMEWORKS AND CAPITAL
NEEDED TO GROW YOUR BUSINESS