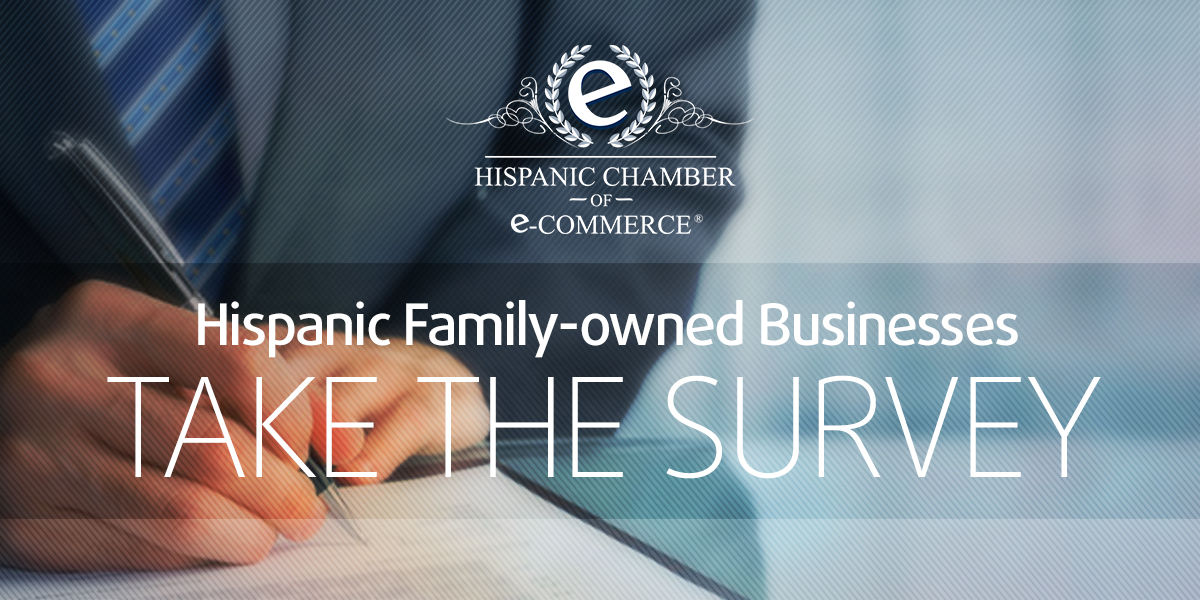 The Hispanic Chamber of E-Commerce works with Hispanic family-owned and small businesses around the country, helping them establish a profitable presence on the Internet. Now, the organization is seeking to learn more about the community it serves, as a way of refining and perfecting its service offerings.
The Hispanic Chamber of E-Commerce has partnered with the Center for Family Business at the University of Monterrey, Mexico and the Akro Group to launch a new study, focused on Hispanic-owned family businesses in the United States. The study will seek to determine the current dynamic, succession, professionalization, and internalization strategies in place at these businesses; a final report will contrast results with data obtained from other countries in the Americas.
Please click here to access the survey: https://es.surveymonkey.com/s/EFUSAEN
"In order to stay relevant and to provide a high quality service to our members we need to respond to their needs in a very proactive manner," explains Tayde Aburto, founder of the Hispanic Chamber of E-Commerce. "We have always been a results-driven organization so it is important for us to always deliver valuable services and to do whatever it takes to stay ahead of the game."
Aburto notes that the survey itself—open to all Hispanic family business owners—takes, on average, just eight minutes to complete. Those who choose to participate are not asked to provide any personal information. The results obtained are intended strictly for research purposes.
Those purposes include not just the academic, but the practical, as well. According to Aburto, the Hispanic Chamber of E-Commerce will use the results gleaned to guide new programs and initiatives, ensuring
their relevance to the family business sector. "Family owned businesses are the core of the Hispanic business community," he says. "We are committed to help them out in any way we can. They trust in our ability to make things happen and we are not planning to let them down."
Aburto concludes by noting that the survey will be sent out to Hispanic Chamber of E-Commerce members and to other organizations that work with Family-owned businesses, and he urges them to consider participating; in the meantime, those with questions about this research can contact Guillermo Salazar of the Akro Group ([email protected])
To answer the survey in Spanish please go to https://es.surveymonkey.com/s/EFUSAES