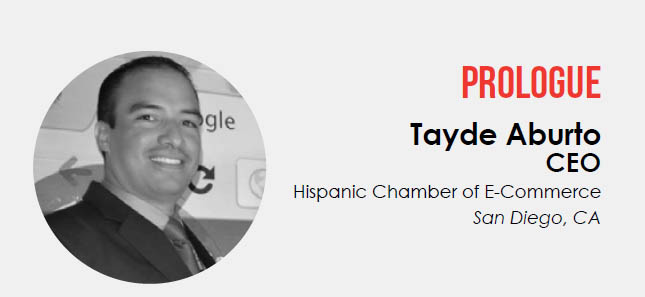 The economic environment for Hispanics in North America is perhaps one of the most interesting in history. It's dominated by globalization and the knowledge and information revolution. Technology and Internet business solutions have created the platform that is revolutionizing the competitive landscape for Hispanic businesses in Canada, the United States and Latin America, and redefining the way that they do business, and consume tangible and intangible goods beyond their territories.
Hispanics from the U.S. and Canada are ahead of the curve when it comes to digital know-how. They lead in adoption of new devices and user-generated content. They are power users of mobile and over-indexed in video consumption and social media usage. But despite the facts, these consumers are vastly underserved, and the opportunities to reach them through digital technology remain largely untapped.
Brands that are seeking to target the Hispanic Canadian consumer must implement a culturally-relevant digital strategy with regional reach. The Internet provides Hispanic businesses an effective channel for advertising, marketing and distributing goods and information services, all of which help to gain competitive advantage in the marketplace.
The rapid pace of technological developments coupled with the growth of e-businesses give rise to a great deal of new business opportunities and continental integration leveraged on FTAs.
The economic impact of bridging cross-border Hispanic businesses through the utilization of technology opens new sources of innovation, fosters entrepreneurship, facilitates the exchange of ideas and the adoption of new business models, helps to strengthen business relationships, contributes to increase profits and builds a competitive advantage.
The Hispanic Boom is happening and as a brand or business owner, you want to be part of the ground-swell. With one-third of the U.S. population projected to be Hispanic by 2050 and the rapid growth of the Hispanic population in Canada, plus the strong technology adoption and its social and economic behavior with technology, businesses in North America can seize opportunity of this growing market segment by focusing on its distinctive characteristics.
Engagement with U.S. and Canada Hispanics begins with a commitment to understand who they are and accepting that their cultural values greatly influence the natural ways they think, perform and are motivated to buy. The more you can learn about the different characteristics of the Hispanic market across the region, the more opportunities your business will have to successfully penetrate the Hispanic market.
Thank you Pina Russo and Manuel Rodriguez for the opportunity to contribute to the book. Get a copy of Hispanic Boom on Amazon at http://amzn.to/1Kz9kR7.