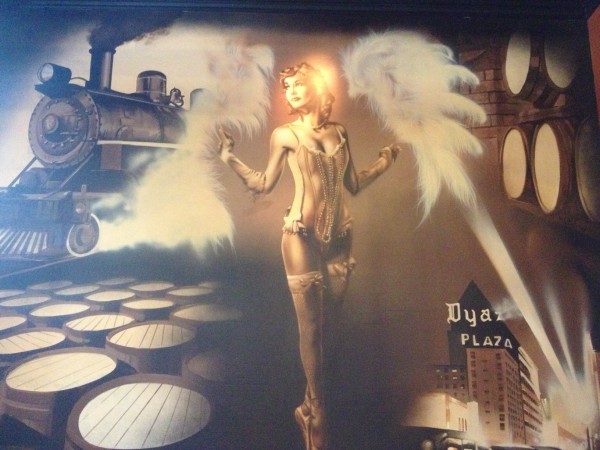 ProAbition – Whiskey lounge and restaurant is open for business! A sophisticated prohibition era restaurant and bar located at 3597 Main St. in downtown Riverside. The sophisticated prohibition-era speakeasy restaurant is the hot spot restaurant to go in Riverside. ProAbition's unique selection of Whiskeys and fine menu will help guests to escape reality on their lunch hour or relax at Happy Hour. ProAbition serves burgers, flat breads, pizzas and salads. You can take a look at ProAbition's full menu here: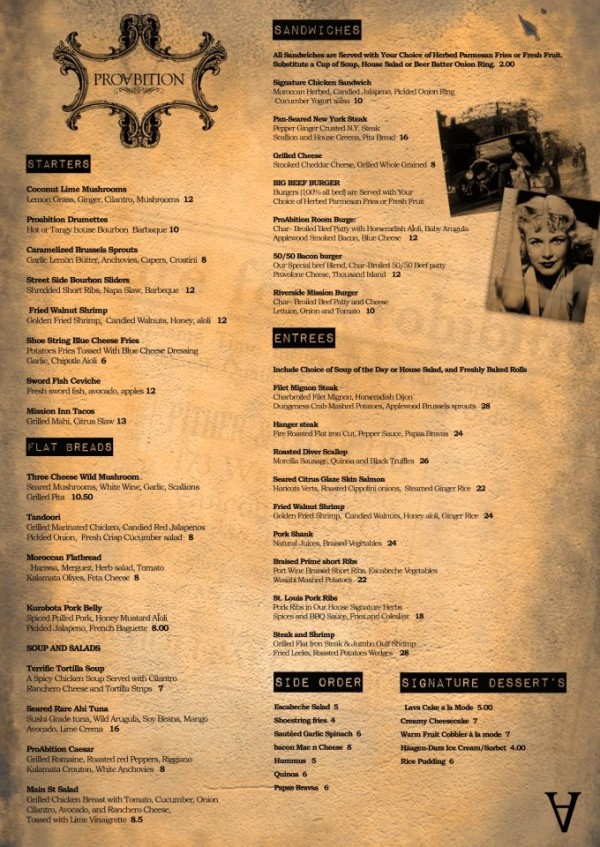 ProAbition's full bar puts an emphasis on whiskey and cocktails. Check out some of the cocktails offered at this unique prohibition era bar: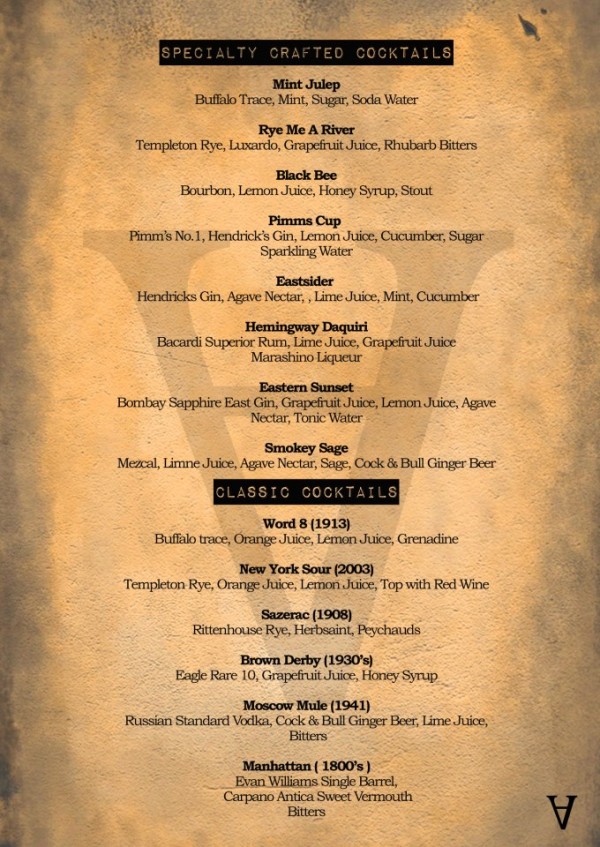 If you live in Riverside or around the area, stop by ProAbition! You are going to have a good time at this unique prohibition era restaurant.
ProAbition from Michelle Smith on Vimeo.
For more information on ProAbition, visit
http://www.proabition.com
Visit my Google+:
Tayde Aburto
Visit my Dubalu:
Tayde Aburto