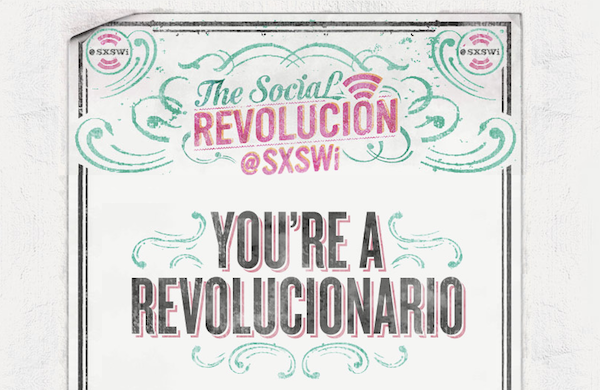 Dubalu has been nominated for "El Innovator" award at the 2013 Revolucionario Awards, which will take place at the 2013 SXSW Interactive Festival.  The Social Revolución is an interactive movement of Latinos using social media as their platform to create and inspire change. Vote for Dubalu! Click the "Like" button:
Built on the idea that users should be able to generate money or virtual currency for their time and content shared on social networks, Dubalu offers a wide range of social networking applications, marketing and e-commerce tools on one single platform. As the first of its kind, Dubalu aims to change the playing field, from one where only a few big companies benefit from user-generated content, to one where social networks or sites share a portion of their revenue with the users.
Five reasons why Dubalu should win "El Innovator" award:
1. Technology: Dubalu has been programmed, coded and designed by Latino Entrepreneurs using some of the top programming languages in the world. A lot of people believe that good programmers, web developers and web designers are only available in the USA, India, China, etc. They need to start paying more attention to what Latino developers are working on. Because of its modular nature, Dubalu business platform does not have any development limits. Dubalu has hundreds of thousands of lines of code and it took five years to develop it.
2. Applications: Dubalu combines some of the most useful Internet marketing apps for people interested in using the Internet as a business and marketing tool under one platform. From a blog app to a shopping cart, Dubalu's friendly CMS allows the user to have an online presence in minutes. Dubalu's first phase provides the tools needed to:  connect with professionals; promote a business via a business page; create a blog to connect with user's target audience via a content marketing strategy; create a virtual store to start selling your products/services in a matter of minutes without having any technical skills; users can use Dubalu's virtual currency to conduct real-time business transactions; create an intranet to collaborate with staff and other stakeholders; create promotional catalogs using Dubalu's gallery app; create multi-profiles to connect with family and friends, co-workers, etc.; and post special offers via Dubalu's Offers app and more.
In phase 2 and 3, more apps are going to be added to Dubalu's platform. Apps that are going to add more value to Dubalu's premium membership. Apps that are going to provide tools to members interested in making a living online or increasing retail sales by using Dubalu's Internet marketing tools to promote their stuff.
3. Business Model: Dubalu's inclusive business model is one of the most distinctive features of the site. There is finally a social network that recognizes the value of the user by giving them the opportunity to generate a monthly passive income from the communities that they help to create. Dubalu provides the tools and the members use them to their advantage. The more time they invest and the more content they create, the greater the possibility for them to generate a good source of income via Dubalu's affiliate program, Dubalu's referral program and Ad program.
None of the other social networks offer the user the opportunity to generate a monthly income via their platforms. Their business model is focused on using the users to their advantage. Dubalu has created a more inclusive, open and fair social network.
Dubalu's business model is focus on helping people to generate an income that they can utilize to grow their business, to invest in their communities, to save it or just to enjoy it with their loved ones. As a company, Dubalu is committed to foster the entrepreneurship spirit of its members.
4. Enterprise Social Network: If the social network marketing site wouldn't be enough to earn the title of "El Innovator" – Dubalu has a little more to offer. Dubalu has the capability to build private Enterprise Social Networks for companies interested in accelerating their company's social vision – and create a unique approach to deeply engage with passionate consumer audiences.
5. Dubalu's e-Government: Last but not least, Dubalu's e-Government services should help to wrap up the case and grant the award of "El Innovator" to Dubalu. Dubalu believes that it is possible to help the government to get closer to the people, make it more efficient, agile and transparent through the use of social tools. Dubalu's e-Government package helps to improve communication and collaboration amongst government employees and to make Government services more efficient through the use of the Internet and mobile technologies.
As you can clearly see, Dubalu has joined the Social Revolución by creating a one of its kind social network platform and by sharing ideas that integrate social media strategies that help Latinos to create and inspire change. Dubalu's social platform provides users the tools needed to foster communities of entrepreneurs, activists, business owners and more; inspire professionals, connect soul mates and empower users to use the Internet and Dubalu's tools to create opportunities for them.
Please vote for Dubalu to win "El Innovator" Award, CLICK "LIKE"
Thank you very much for your support.
Cheers to your success! Viva la Social Revolución!
Visita mi perfil en Google+ y en Dubalu:
Tayde Aburto